Review Wizards helps your patients...
with a mobile-friendly design so they can easily and quickly submit a review from any mobile device in that key timeframe right after an office visit.
quickly identify and go to the public review sites they actually use and where their feedback will be most visible.
with direct email access to your practice when they have negative feedback, giving you the opportunity to turn a negative review into a positive review!
The Review Wizard helps your practice...
by providing a single, simple review website customized for your practice.
by directing reviewers to those review sites that are most important to your practice.
by filtering negative feedback right back to you and away from online publication.
by providing widgets for you to embed dynamic review content into your current website
by providing notifications of newly posted reviews, allowing you to better interact with your patients.
by providing timely reports regarding your online reputation.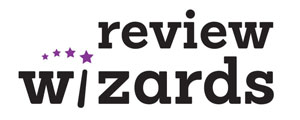 Why should you use the Review Wizard at gradeyourdentist.com?
While encouraging your patients to post positive reviews online is the new "internal marketing", actually getting them to submit reviews can be difficult! When you ask the favor of posting a review, you are hoping your patients will post something positive about your practice that will encourage others to book an appointment with you. Most patients fail to write a review because, the process was "too tedious" or they "forgot".
The Review Wizard at gradeyourdentist.com helps you and your team tactfully ask and remind patients to post online reviews, guides them through the review process, and gives you a chance to reach dissatisfied customers before they write a negative review.
Contact us now to learn how you can use the Review Wizard at gradeyourdentist.com to see your patients' reviews appear online for your practice!

If you have concerns you wish to address in private, please get in touch.
How does your business compare?
Use our free Review Scan to generate an instant reputation report and see how your business appears on local review sites.